Polish Bigos – Hunter's Stew
Bigos is definitely one of the most traditional Polish meals. It is a single pot dish, made with sauerkraut and chopped meats as main ingredients, usually prepared during winter months. Some families – like mine – have adopted this dish to be a very traditional Christmas meal because bigos in Poland is served on special occasions. This is due to fact, that very traditional recipe says that it should be prepared over the course of 5 days for its best taste.
There are so many recipes, depending on a family tradition and preferences – but today I would like to introduce you to a pretty simple and basic one that you can add on top of your favorite ingredients (e.g. red wine, prunes, wild mushroom, etc.)
SERVES: 6-8
PREP TIME: 2 hours, reheat every day for 3 days for best flavor (optional)
NEED: 1 large pot, 3 bowl
INGREDIENTS:
Polish kielbasa – 15 inches/35cm, cut in cubes
Few slices of bacon, sliced in stripes
250g (1/2 lb) portobello mushroom, sliced
250g/0.5lb chicken thighs or pork shoulder, sliced in strips
1kg/2lb raw sauerkraut
1 kg/2lb white cabbage, shredded
1 onion, medium, 5cm/2inch, chopped
4 cloves of garlic, peeled, chopped
2 tbsp tomato paste
1 tbsp paprika
1 tbsp sugar
Salt – to taste
Pinch of freshly grind black pepper
olive oil/canola oil
RECIPE:
PAIR WITH: Bread, Potatoes.
Fry bacon and Polish kielbasa until nicely roasted, about 15-20 min on low/medium heat. Set aside in separate bowl.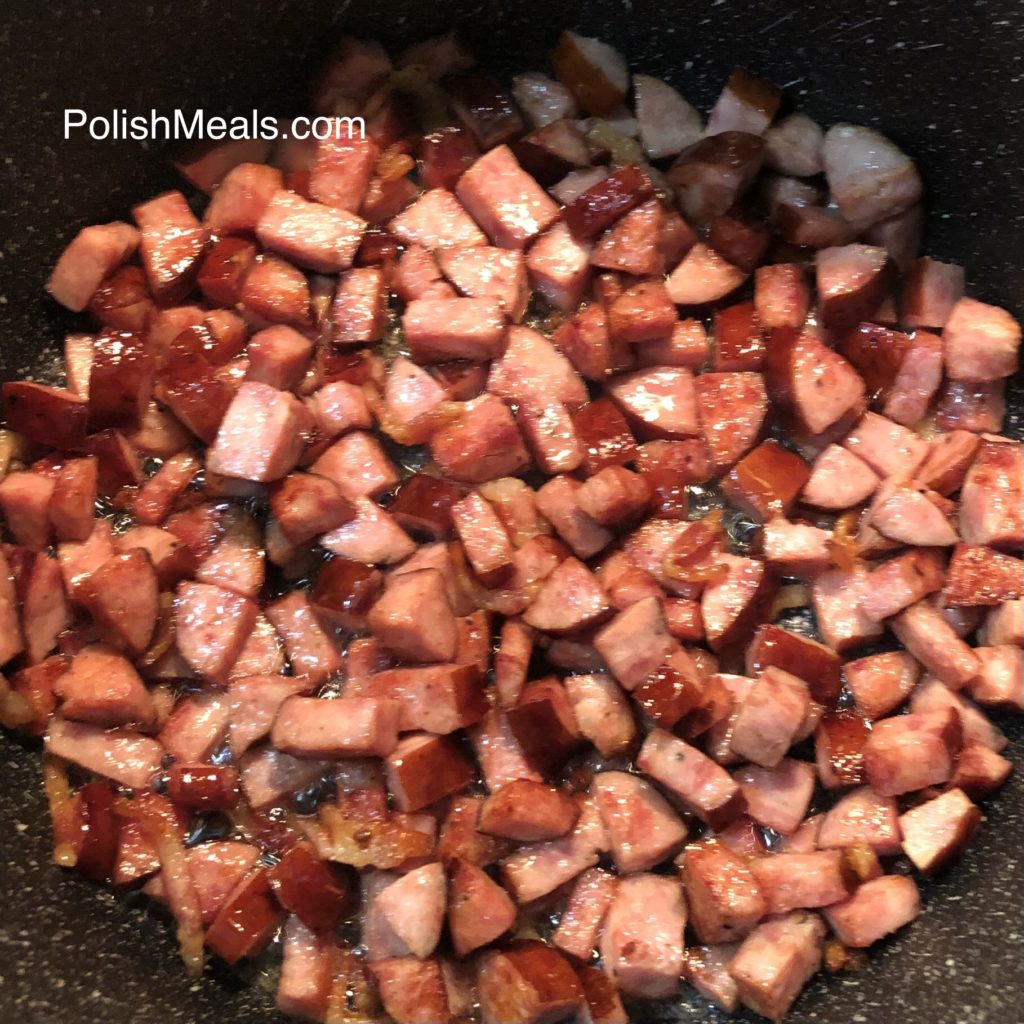 Fry mushroom on medium heat for 10 min. Set aside in separate bowl.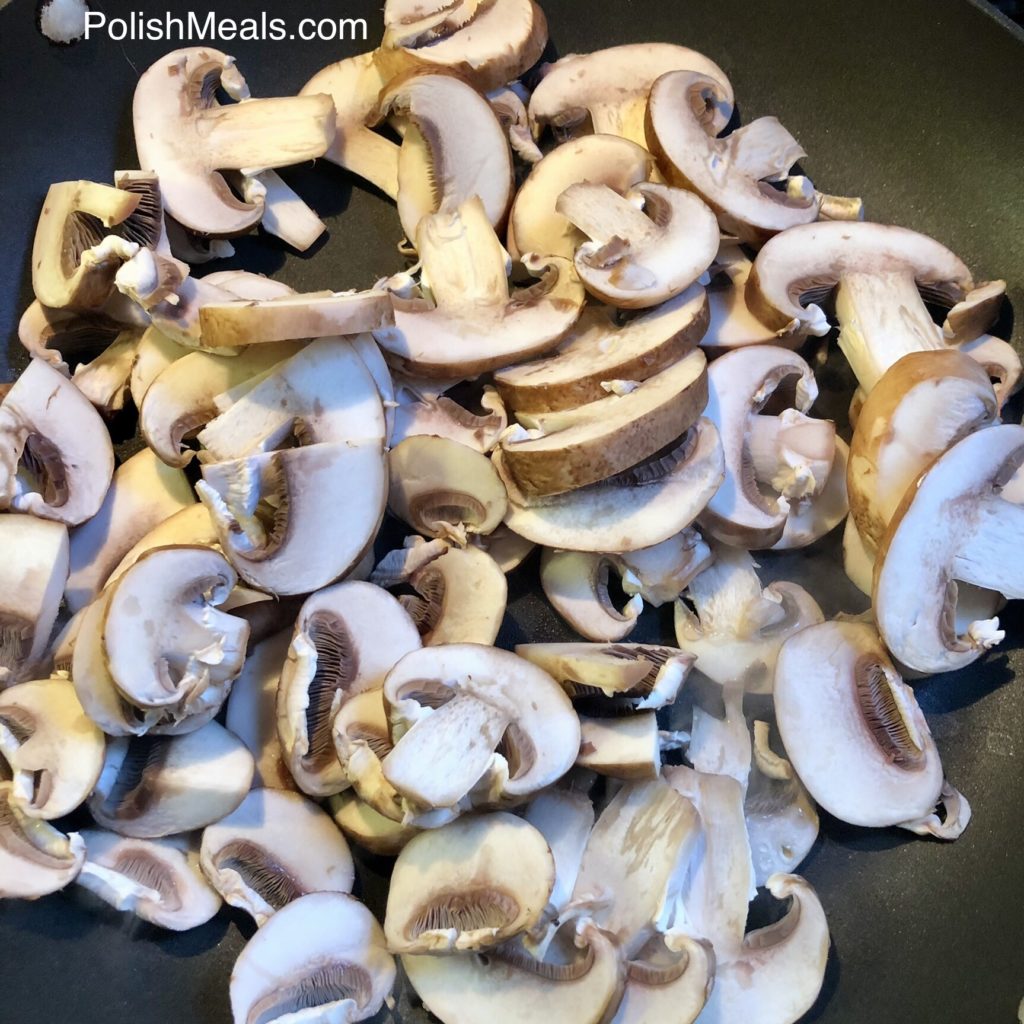 Add chicken/pork to the bacon and kielbasa and fry for another 5 min. Set aside in a separate bowl.
Add tbsp of oil/olive to the pot, heat up, add chopped onion and garlic and fry on medium heat, stirring, 5 min, until soft and golden
Add chopped white cabbage, fry on medium heat for 5-7 min.
Drain sauerkraut, you can slightly rinse it under running water and squeeze out some juice. Add to the pot.
Add fried meat and mushroom.
Add 1 liter (4 cups) of water.
Add tomato paste, paprika, sugar, black pepper, sugar and stir gently and bring to boil. Simmer for 60 min.
(optionally) Reheat – which means bring to boil and simmer for 10 min for another 2 days.