Arugula Salad With Olives & Feta Cheese Recipe
Spring is on the horizon and I am missing my greens. I have to admit I do not eat green salads a lot in cold months, hence, I saw a sunshine that reminds me of warmer days and some greens had to go back on my lunch plate.
This is a perfect and light salad that is prepared with little effort effort, however, with lots of taste. No cutting, no peeling, no chopping. Just simply throw these into your bowl or plate.
In this video I will show you how to prepare Arugula Salad in few simple steps: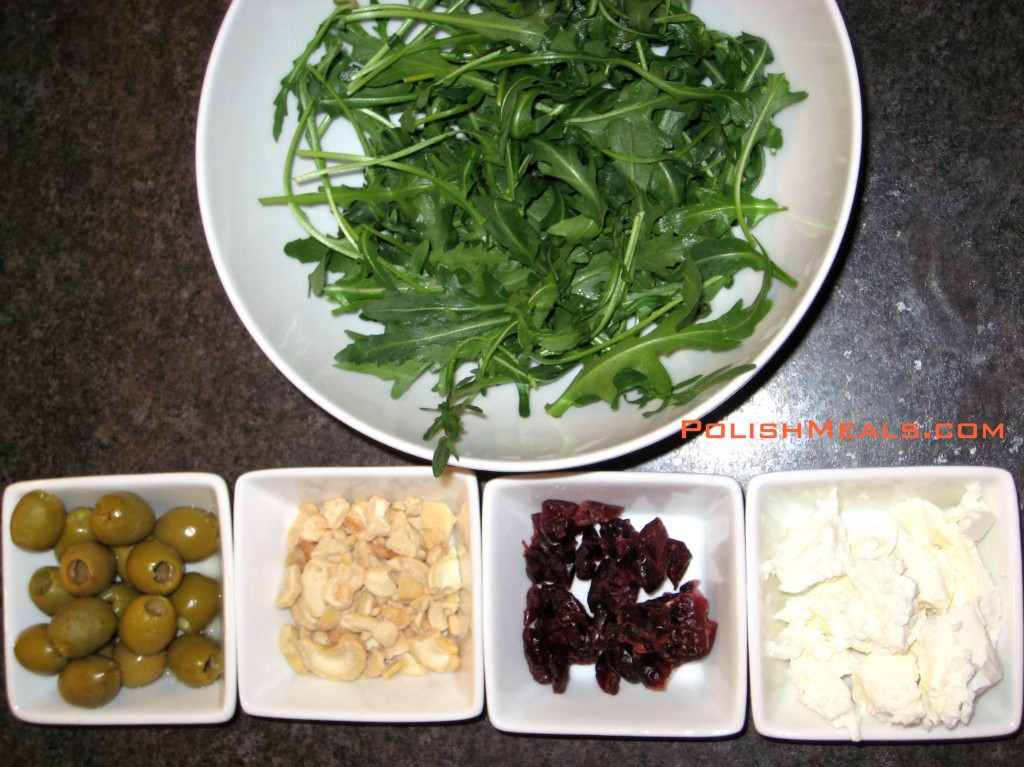 Arugula Salad Ingredients:
(for 1 person)
-handful of arugula greens
-2 tbsp feta cheese
-1 tbsp peanuts/almonds/cashews
-1 tbsp dried cranberries
-10 olives
Dressing Ingredients:
-2/3 tbsp olive oil
-2 tbsp balsamic vinegar
-1 tsp Dijon mustard
-t tsp honey
-garlic glove, minced
-salt, pepper, oregano, fresh basil leaves
Served for lunch or for any other reason 🙂