Polish Meatballs with Mushroom Sauce Recipe
Polish Meatballs with Mushroom Sauce (pol. Klopsiki, Pulpeciki) are one on the favorite meals in traditional Polish home. They can be made from any kind of ground meat – of course the most popular in Poland would be veal or pork meatballs known for the full flavour and tenderness.
The history of meatballs is long and the earliest recipe is found in the ancient Roman cookbook Apicius which included many meatball-type recipes.
In this video recipe, Ula shows how to make Polish Meatballs with Mushroom Sauce:
Polish Meatballs Ingredients:
-1 lb Ground Meat (Beef, Pork, Veal or a mix of all)
-Onion (small)
-Egg
-1/2 cup Bread Crumbs
-2 Tbsp Sour Cream
-Salt & Pepper
Mushroom Sauce Ingredients:
-1/2 lb Mushrooms
-1/2 cup Milk
1/2 cup water
-1 Tbsp Flour
-Salt & Pepper
Note: Â Meatballs can be cooked by frying, baking in the oven, boiling or steaming (for those more concerned about fat).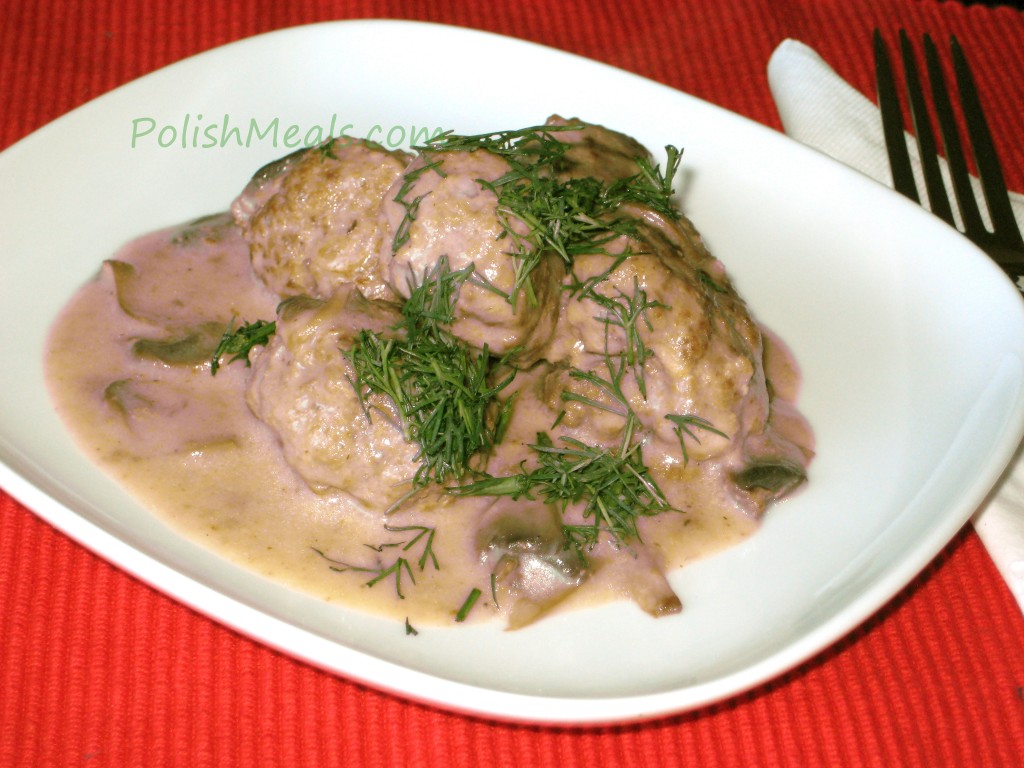 Meatballs with Mushroom Sauce can be served with Mashed Potatoes, Noodles, Gnocchi, Rice, Barley, Buckwheat or other starchy side dish.
I would also suggest some crunchy and raw vegetable side like Mizeria, Sourkraut Salad, Red or White Cabbage Salad, Beet Salad, etc.
Enjoy !