Polish Potato Pancakes Recipe
Polish Potato Pancakes "Placki Ziemniaczane" as many of typical polish meals include potatoes as a main ingredient. Potato is the most popular vegetable in Poland, though I am fully aware that most of people see it more like a starchy crop than a veggie.
Don't forget potatoes have lots of vitamins and minerals and I have to admit- are my favorite foods either as a side or as a main dish.
In this video I will show you traditional 'hand made' method of making Potato Pancakes:

SERVINGS:Â 2-3
INGREDIENTS:
-4 medium potatoes
-1 egg
-1 medium onion
-2 tbsp of starch or all purpose flour
-salt and pepper
-oil (for frying)
RECIPE:
1. Peel potatoes and grate on a thick side (some people set aside to get rid of water but I don't do it).
2. Chop onion and add to potatoes.
3. Mix in egg, salt, and black pepper. Add enough flour to make mixture thick, about 2 to 4 tablespoons all together.
4. Mix all well.
5. Heat 1/2 inch oil in the bottom of a heavy skillet over medium high heat. Apply with a large spoon or pour with a saucer the mixture into oil, and flatten to make 1/2 inch thick pancakes. Fry, turning once, until golden brown. Transfer to paper towel lined plates to drain. Repeat until all potato mixture is used.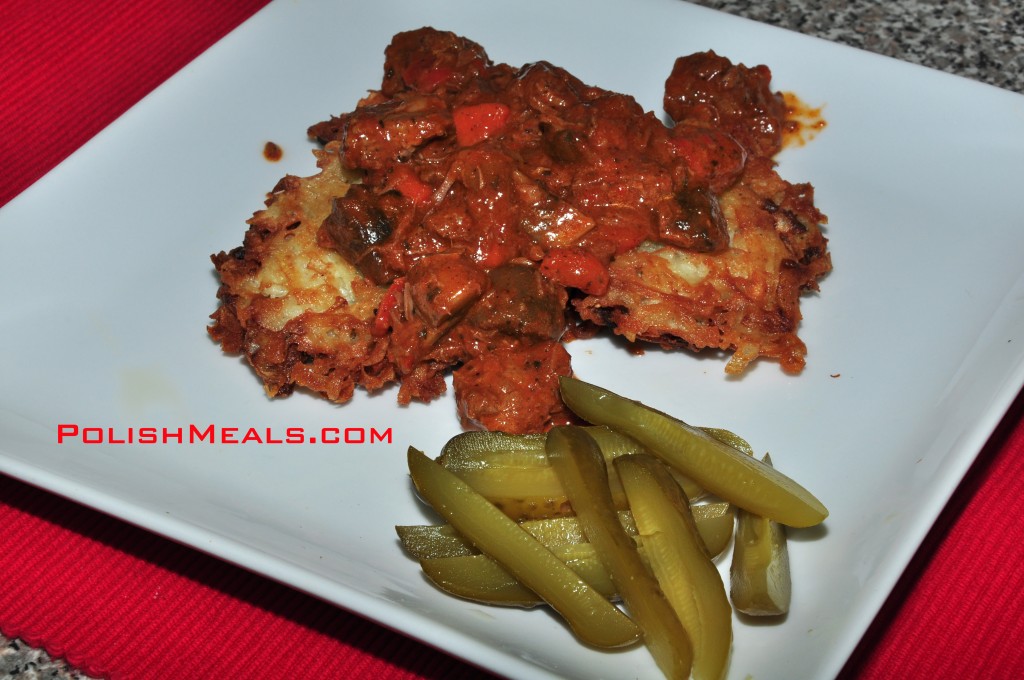 PAIR WITH:
Potato pancakes can be served with Beef Stew (my favorite), Mushroom Sauce, sour cream, ketchup (like french fries) or sugar (yes, some people eat it sweet!).