Polish Schnitzel with Potatoes and Sauerkraut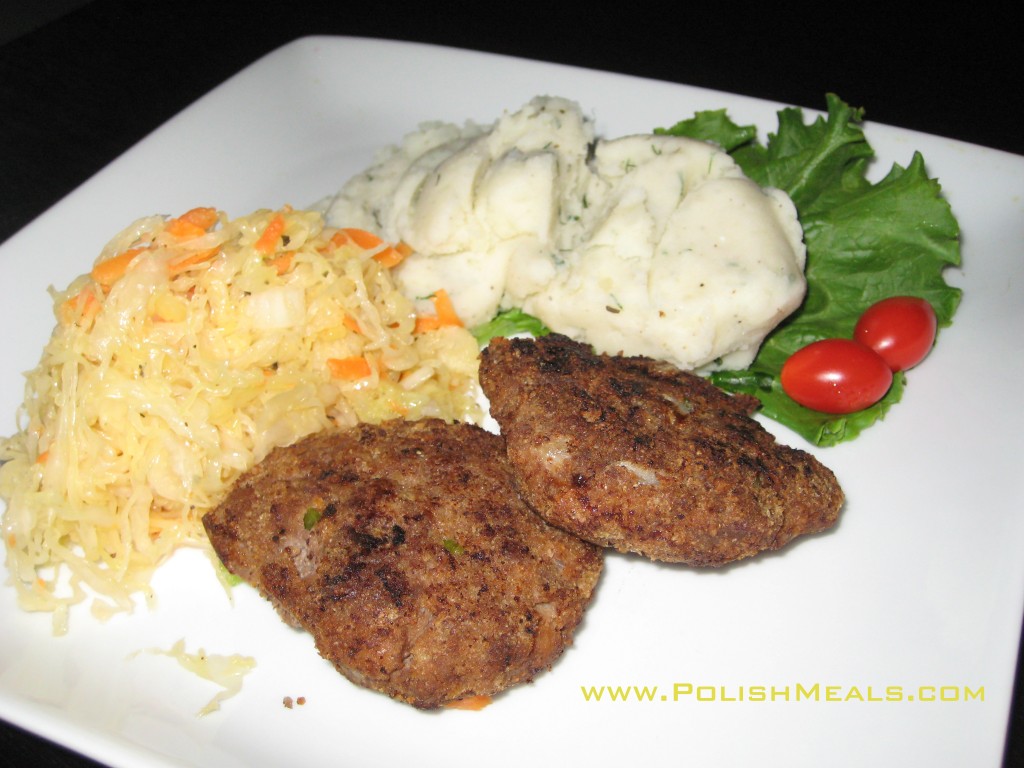 Today I am making very traditional Polish dinner that is Polish Schnitzel with mashed Potatoes and Sauerkraut. I have to admit that since I am fascinated by other cuisines and cultures than Polish, such as Asian or Mexican – this type of dinner is rare on my menu. However, it was almost my everyday meal as a child and each time I make it now – I love it.
Please see the following video recipes showing how to make this Polish dinner. Enjoy!