Polish Schnitzel 'Kotlet Mielony' Recipe
Polish Schnitzel [sznycel, kotlet mielony] is a traditional Polish main course. Polish Schnitzel is not what most of you think it is 🙂 Polish schnitzel is a mix of 3 ground meats (pork+veal+beef) with some other ingredients and spices which is breaded and fried.
In the below video recipe, I will show how to make the perfect one:
Ingredients:
-1lb Ground Meat (mix of veal+pork+beef is best)
-Onion (1 slice of a big Spanish one)
-Green Onions
-1 Egg
-2 tbsp Ketchup or Tomato Paste
-1/3 cup Bread Crumbs
-Salt, Pepper
-Bread Crumbs for breading
-Oil for frying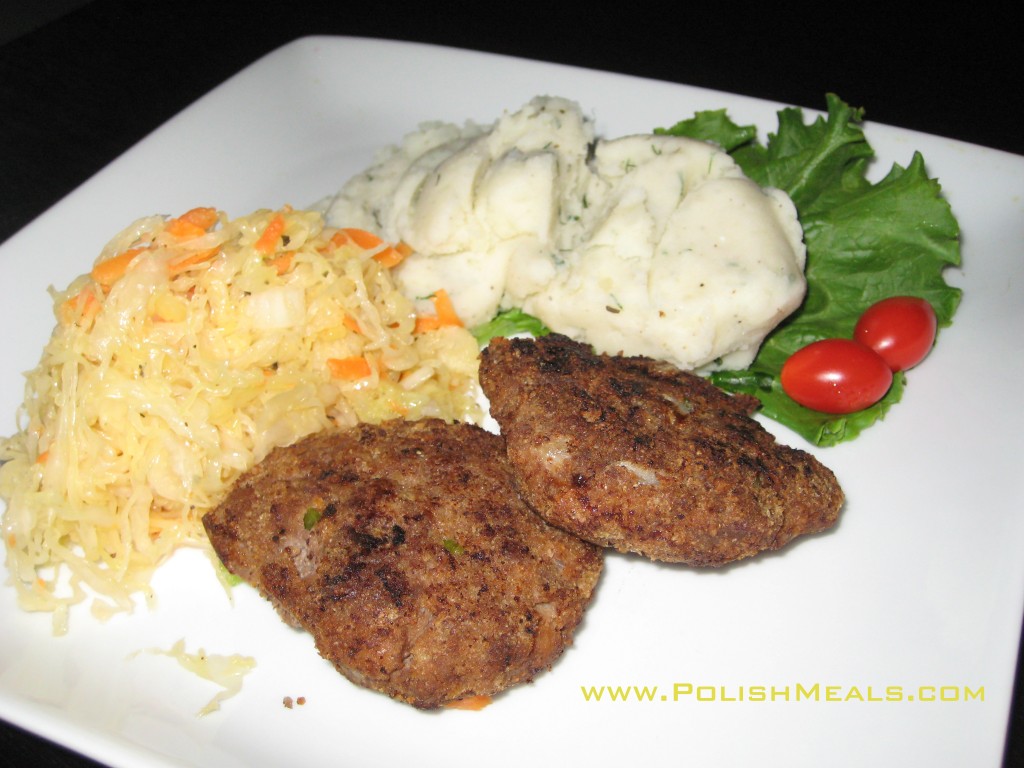 Schnitzel is usually served with hot and cold side dish. I always eat it with mashed potatoes and sauerkraut salad.